VMS relies primarily on the financial support from our mentors, mentees, and friends. 
With your gift, you will join other VMS donors, whose commitment to our fledgling businesses has helped drive innovation and fulfill MIT's educational mission.
Ways you can support VMS
Check [Payable to MIT. Designated to Venture Mentoring Service #2730500]
Donor-Advised Fund [Payable to MIT. Designated to Venture Mentoring Service #2730500]
Meet our Donors
Donor Spotlight - Karl Iagnemma
A VMS-mentored entrepreneur on why he gives back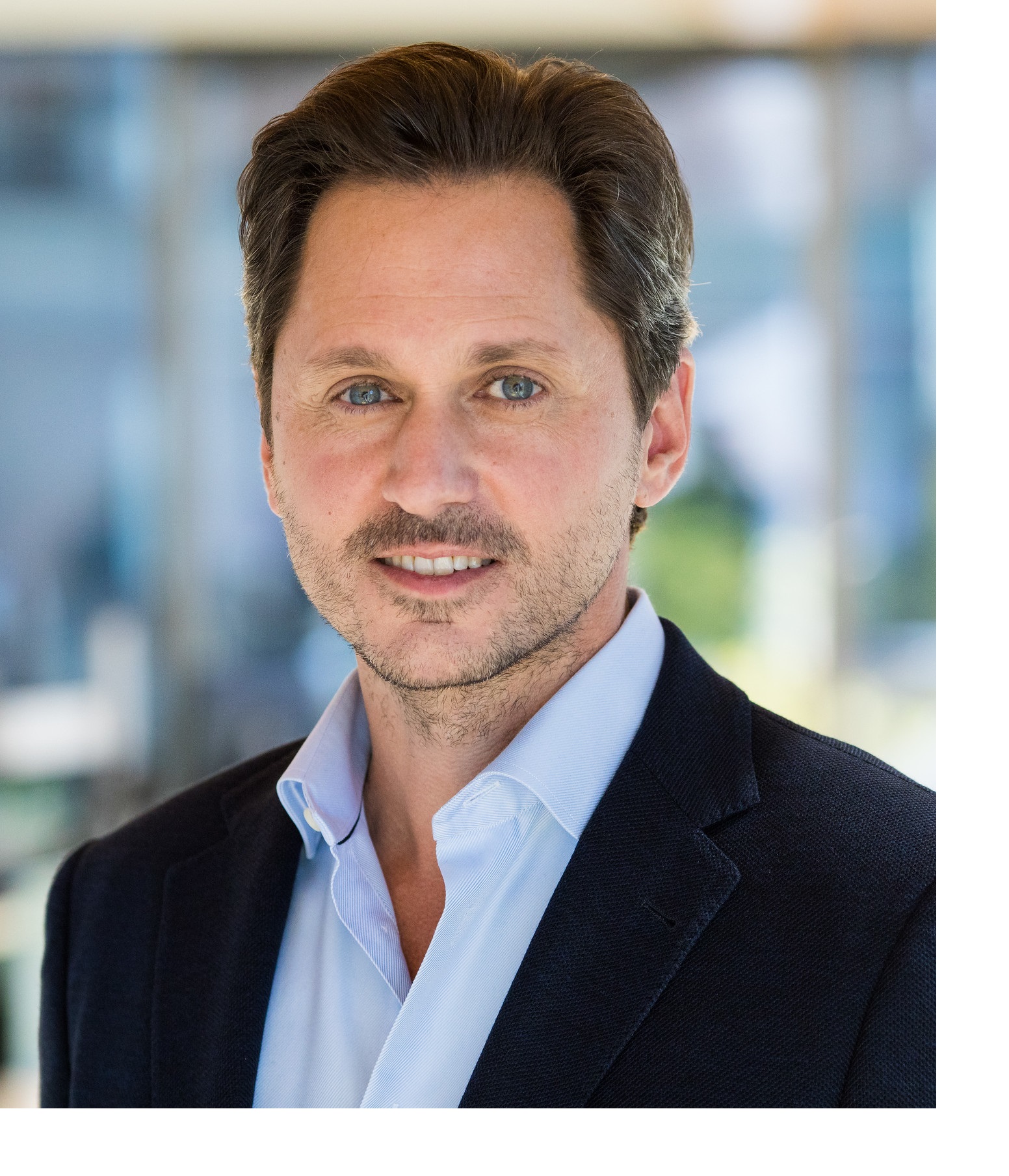 "I connected with VMS as a first-time entrepreneur and received sound advice and insight from the mentors, which was very helpful in getting my venture off the ground.  I was pleased to be able to give back to VMS, with the hope that it will benefit the next generation of MIT entrepreneurs."
- Karl Iagnemma
Karl is former director of the Robotic Mobility Group at MIT, where his research resulted in more than 150 technical publications, 50 issued or filed patents, and numerous edited volumes. In 2013, Karl co-founded nuTonomy, one of the world's first autonomous vehicles start-ups, and saw the company through acquisition by Aptiv in 2017. He is now president and CEO of Motional, which was formed as a joint venture by Hyundai Motor Group and Aptiv in 2020. Motional is developing and commercializing SAE Level 4 autonomous vehicles.
We thank Karl for his generous support.
VMS Founders Society
     Securing the vision of our founders, Alec Dingee and Dave Staelin
The VMS Founders Society honors a select group of donors to the VMS Endowment Fund, whose leadership commitment helps to assure the future of our program and serves as a role model for others.

Gordon & Cathryn Baty 
Jeffrey Bernstein 
Susan J. Gray (Mrs. Alexander Dingee, Jr.)
Allan M. Green
Steven and Carolyn Kelly           
James Kemler 
Roman Lubynsky & Karen Golz
Morton Meyerson
Silvio Micali
Donald Shobrys & Carol Aronson
Ellen Staelin 
Ray Stata            
Robert Stearns           
Rajeev Surati
Charles & Margo Yie
Todd Zion
VMS Annual Donor Honor Roll
We thank our mentors, entrepreneurs and friends whose annual support helped VMS meet its programming needs in FY '22 (July 2021-June 2022).
Eugene Achter
Jerry Ackerman
Edward Ahn
Carlton Aird
Roi Amszynowski
Enrico Ancona
Afarin Bellisario
Jeffrey Bernstein
Paul Bosco
Kerry Bowie
Adele Bozza
Everett Bramhall
David Cape
Laurie Cohn
Aliki & John Collins
Shivang Dave
Lucas DiLeo
Kyriaki Dunussi & John Joannopoulos
Ardeshir Falaki
Joshua Feast & Carine Anne Marie Simon
Trish Fleming & David Brown
Charles Fracchia
Geoffrey Gill
Louis Goldish
Robert Goodof
Jonathan Green & Jennifer Stone
Sherwin & Vivian Greenblatt
Louis Gudema
Adi Guzdar
Joseph Hadzima
James Harrison
Paul Hartung
Benjamin Heywood
Deb Hicks
Guchun Huang & Ruimin Nie
Catherine Iacobo
Carter Jernigan
Robert Jones
Diane Joseph-McCarthy & Michael McCarthy
Tsubasa Kato
Jonathan Katz
Steven & Carolyn Kelly
Charles Kiefer
David King
Brian Konish
Lawrence Krakauer
Natalie Kuldell
Kristin Kupres
Gene Landy
Hikyu Lee
Howard Levin
David Levitt
Roman Lubynsky & Karen Golz
George Mabry
Catherine Mannick
David Manns
Walter Massenburg
Ali Merchant
John Miller
Katy Miller
Peter Miller
Alex Min
Allan Mink
Kyra Montagu
Seth Muriph
P.R. Nayak
Quinton Ng
John Noone
John O'Donnell
Jeffrey Orkin
Bruce Osterling
Geoff Phillips
Dan Rao
Thomas Rarich
Neil & Anna Winter Rasmussen
Daniel Ross
John Rothenberg
Craig Rottenberg
Ernest Sabine
Alexander Sappok
Ronald Scharlack
Andrea Schievella & Robert Karp
Joel Schindall
John Schwartz
Richard Scott
William Severns
Donald Shobrys & Carol Aronson
Kevin Sieck
Jeffrey Singer
Emilie & Frank Slaughter
Stephen Smith
Jerry Socol
Joseph Soussou
Willard Stanback
Robert Stearns
Donald Steinbrecher & Rochelle Robbins
Howard Sumner
Bruce Sunstein
Elliot Swan
Carol & Neil Todreas
Bill Townsend
John Turner & Harriet Tee Taggart
James Van Alen
Pierre & Amy Villeneuve
Susan & William Wagner
Charles & Margo Yie
Kambiz Zangi
Charles Ziering