VMS Enthusiastically Welcomes & Supports Founders with a Passion for Impact & Building a Better World.
Our planet and nation face unprecedented societal and economic challenges, from climate change, to human health, to education for the future of work, to building a more inclusive and equitable future. 
VMS supports entrepreneurs and innovators committed to helping build a Better World with access to experienced mentors, founders, funders, startup experts, specialized resources, and programming.
Our mentors have experience translating foundational research, use-inspired development, and visionary ideas into successful high impact for-profit, public benefit, not for profit, and hybrid ventures.
Regardless of where you are on your entrepreneurial journey, VMS can help you find your path to success, impact, and fulfillment.  Introduce yourself today at vms@mit.edu or apply here.   
---
Recent Impact Founder & Funder Events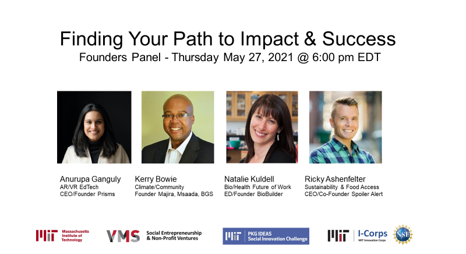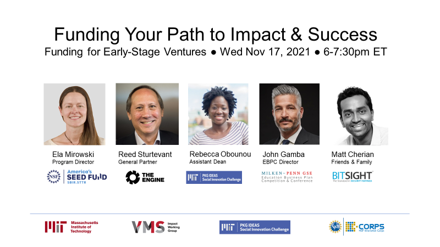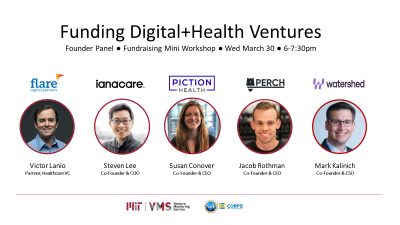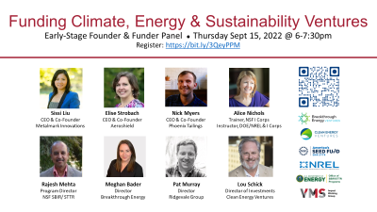 ---
Example Support for Founders With a Passion for Impact